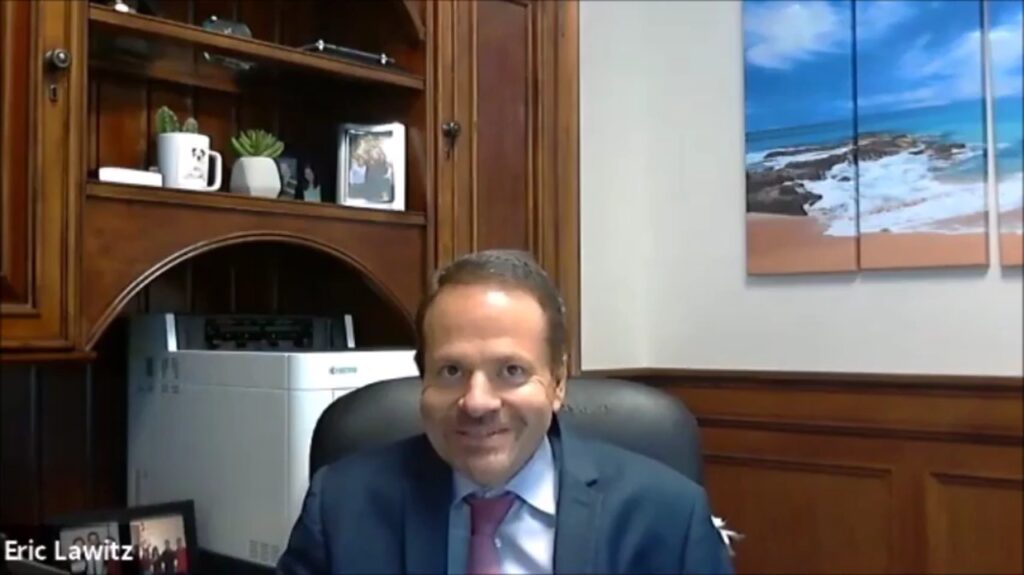 ---
In an exclusive video with Healio Gastroenterology, Eric Lawitz, MD, from the Texas Liver Institute, The University of Texas Health, San Antonio, spoke about the NAVIGATE trial in nonalcoholic steatohepatitis-related cirrhosis.
This is a phase 2b/3 trial evaluating the use of belapectin in patients with NASH-cirrhosis and portal hypertension who have not yet developed esophageal varices.
"This trial demonstrated that in patients without esophageal varices at baseline, belapectin had a statistically significant reduction in the absolute and percentage change in hepatic venous portal gradient," he said.
NAVIGATEnash.com was launched to enhance patient and physician awareness of NASH-cirrhosis as well as to obtain information on the NAVIGATE trial.
SOURCE: https://www.healio.com/news/hepatology/20210527/video-cirrhosis-awareness-key-to-liver-health-improvement-in-nash