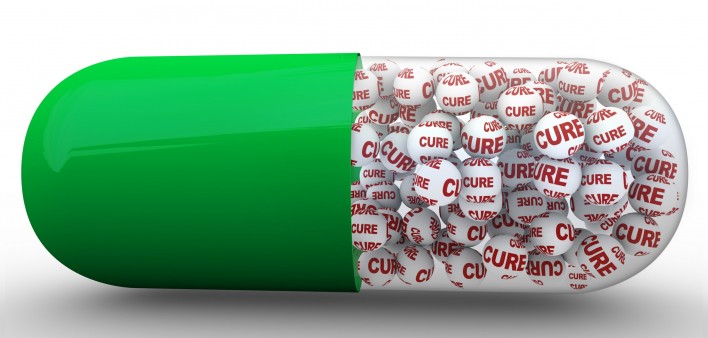 Bottom Line: With these therapies, only one in 1,000 hepatitis C patient will remain uncured.

Sometimes progress seems to happen very slowly…and then all at once. Such is the case with treatments for the potentially lethal hepatitis C virus.
For years, Americans with hepatitis C suffered through grueling therapies requiring as many as 18 pills a day, as well as injections of the medication interferon, known for dreadful side effects such as extreme fatigue, rashes, muscle aches, anemia, anxiety and depression. During this time, hepatitis C killed more Americans than any other infectious disease.
A new era: The dismal track rec­ord for hepatitis C therapies began reversing five or so years ago with a variety of much more effective antiviral medications…but with a catch. The first-generation antivirals were genotype specific, which means different treatment regimens were required depending on the specific genotype of the patient's infection. Hepatitis C genotypes are strains that represent the genetic variation of the virus. People can be infected with one of six major genotypes of hepatitis C, which include multiple subtypes of each genotype.
Now: Second-generation antivirals have come on the scene, curing the vast majority of patients with all genotypes of the disease…and regardless of their previous interferon therapy and despite the presence or absence of severe scarring of the liver (cirrhosis), a serious complication that can develop within 20 years of contracting the infection.*
The Game-Changers
The first round of game-changing drugs treated genotypes 1 to 6. The first pill to treat all six genotypes of hepatitis C was FDA-approved in 2016. Sofosbuvir/­velpatasvir (Epclusa) is a 12-week regimen for patients with or without cirrhosis.
The latest breakthrough drug is glecaprevir/pibrentasvir (Mavyret), which was approved by the FDA in 2017 as an eight-week regimen effective for all hepatitis C genotypes in people without cirrhosis. (Patients with cirrhosis require 12 weeks of treatment with the drug…those with genotype 3 who have been treated with interferon take the drug for 16 weeks regardless of the presence or absence of cirrhosis.)
The cure rate for the latest two drugs is about 98% in many populations. For the 2% who fail the first round of therapy, there is a three-medication antiviral combination of sofosbuvir/velpatasvir/voxilaprevir (Vosevi), and this cures 96% of the remaining 2% who failed the first-line therapy. All told, this leaves only one in 1,000 hepatitis C patients uncured.
New Thinking on Testing
Along with the new medications, there's no longer a need for needle biopsy. Doctors have traditionally relied on a liver biopsy, which involves extracting a small piece of tissue with a needle, to determine the extent of a hepatitis C patient's liver damage. Now the FibroScan, a painless, noninvasive test that measures the amount of liver scarring, is the preferred way to determine the presence or absence of cirrhosis. If your doctor does not advise FibroScan testing, ask for it! Insurance typically covers the cost.
The Follow-Up
Hepatitis C patients who have liver cirrhosis before successful treatment are at higher risk of developing liver cancer, as cirrhosis is a risk factor for cancer. If you have cirrhosis, you should receive twice-yearly screening via a blood test and ultrasound. The extra caution is well worth it, since small liver tumors can be removed surgically, treated locally or with a liver transplant, while large cancers tend to be life-threatening.
Important Note About Testing
Hepatitis C is often present for decades before symptoms (such as fatigue, nausea and/or jaundice) or complications occur, suggesting a weakening liver or development of liver cancer. Speak to your doctor about testing for hepatitis C.
*Impressive cure rates can be achieved only if the treatment course is completed.
Source: https://bottomlineinc.com/health/liver/hepatitis-c-treatment-keeps-getting-better